Changes to school routine
Please can we make you aware of the following changes to school timings:
Thursday 19th September 2019 – a reminder that school will close at 12.25 pm in advance of the Year 6 Open Evening
Friday 27th September 2019 – due to the UCI World Cycling Championships, the rolling road closures will affect school transport at the end of the day. As such, school will close at 2.15 pm. School buses will leave school at this time. For students not using school transport, please may we ask you to make the necessary arrangements to collect your child at this time.
Change of Date: Year 7 Parents' Workshop scheduled for Wednesday 11 September – new date will be communicated shortly
Open Evening 2019 – Map
---
Welcome to Tadcaster Grammar School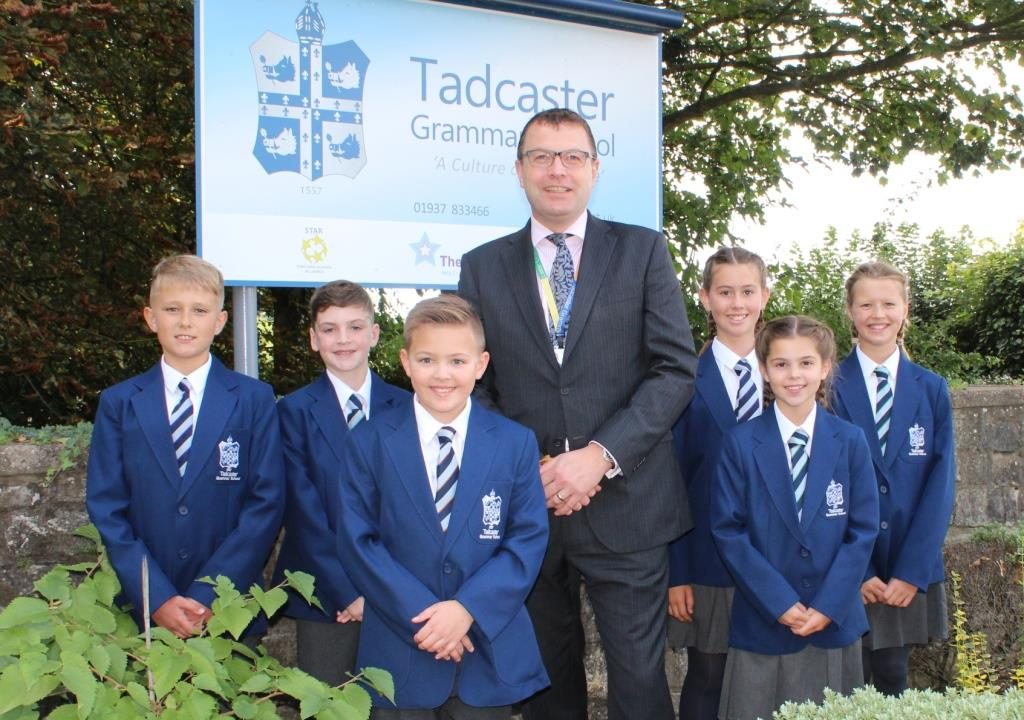 Thank you for taking the time to find out more about our excellent school.
Tadcaster Grammar School is not just another secondary school, it is a thriving, successful and energetic place with a very unique 'family' feel. Although it is a large school, we pride ourselves on knowing our students really well and our caring and nurturing ethos ensures every student feels safe, secure and happy. The truly committed staff work endlessly to get to know our students as individuals. Staff also empathise with the challenges that day-to-day secondary education sometimes presents for students as well as recognising and celebrating success.
During their five, and hopefully seven years with us we aim to support each individual to further develop their confidence, ambition and motivation so they can achieve fulfilment in their current and future lives. As such, our curriculum offer is genuinely broad and balanced and strengthened through an enviable range of extra-curricular activities.
At the heart of the Tadcaster Grammar School is high quality teaching and learning. We always encourage our students to immerse themselves in the full life of the school as much as possible. We all have individual talents and the curriculum experience is designed to find and nurture these, whatever they may be. We want all students to enjoy, be excited about and make sense of their learning.
Tadcaster Grammar School is a very special place and we look forward to welcoming you.
Mr A Parkinson
Headteacher