---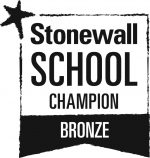 'Stonewall' was founded in 1989 by a small group of people who had been active in the struggle against Section 28 of the Local Government Act. Their ongoing mission is to let all lesbian, gay, bi and trans people in the UK and abroad, know that they are not alone. Their key priorities are to empower individuals to make change happen and to support them in working out how they can make a difference for LGBT people. 'Education for All' is Stonewall's campaign against homophobic, biphobic and transphobic bullying in Britain's schools, colleges, local authorities and academy chains. Their ethos of raising awareness and challenging discriminatory and bullying behaviours sits at the heart of our school's vision and values, whereby we celebrate inclusivity and tolerance. We were successful in achieving the Stonewall Champion School status in January 2017.
---

'Ditch The Label' is one of the UK's leading anti-bullying charities. They are dedicated to promoting equality and providing support to young people who have been negatively affected by bullying behaviour and prejudice. Each year, as part of their work, they produce their Annual
Anti Bullying Survey which is the largest benchmark study of bullying in the UK: they conduct this online in partnership with schools and colleges from across the UK. The survey is open to all students aged 12 -25 and explores the different topics and issues surrounding bullying behaviour and how it affects young people. On completion, the data is presented in a national report. This year Tadcaster Grammar School were one of the establishments specially selected to take part in the Annual Survey 2017 to represent Yorkshire and the Humber Region. The contribution and views of our students has been acknowledged as being invaluable by Sue Jones, Deputy CEO and Global Partnerships on 9 May 2017.
---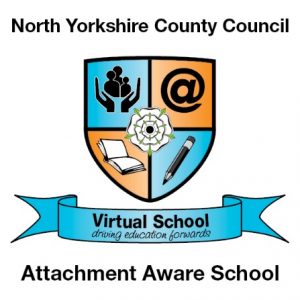 All children deserve the best start in life so that they can reach their full potential. At Tadcaster Grammar School, we have a number of children who have been adopted from care or who are looked after. All of these children have already had a difficult start to life and if we, as educators, are not supporting them and their parents and carers, we can compound the difficulties the children can face both in school and at home as they become part of a loving, caring and therapeutic family.
TGS have worked closely with the adoption support organisation PAC-UK, as well as North Yorkshire and York County Councils to develop an attachment friendly ethos, practice and policy, including whole staff training and emotion coaching. We are proud to work closely with families, offering 1:1 support, parents' workshops and therapeutic interventions, with support from our Educational Psychologist. Our recent' Attachment Friendly School Status', awarded by NYCC, is testament to our commitment to including and supporting our most vulnerable children.
---