Welcome to Tadcaster Grammar School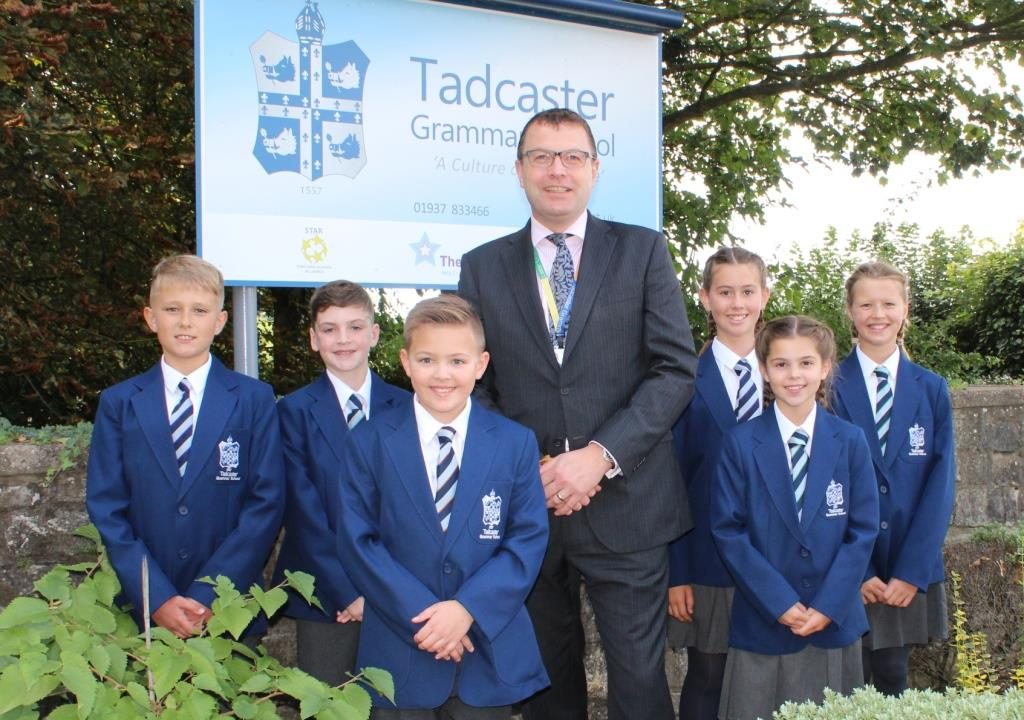 Dear prospective parents, carers and children
Thank you for taking the time to find out more about our excellent school. I hope the prospectus further encourages you to consider applying to Tadcaster Grammar School.
During their 7 years with us we genuinely want to support each individual to further develop their confidence, ambition and motivation so they can achieve fulfilment in their current and future lives. As such, our curriculum offer is broad, balanced and strengthened through an enviable range of extra-curricular activities. We always encourage our students to immerse themselves in the full life of the school as much as possible. We all have individual talents and the school experience is designed to find and nurture these, whatever they may be.
We want all students to enjoy, be excited about and make sense of their learning. Students are expected to take a full part in their lessons, to be organised and to conduct themselves in an appropriate manner which benefits their own learning and that of others. Our classroom areas are stimulating and well-appointed, and staff work endlessly to make the learning relevant to each individual.
Of particular interest to prospective parents and carers would be the caring and nurturing environment within the school which ensures every student is safe, secure and happy. Our truly committed staff devote much time to getting to know our students as individuals. Staff also empathise with the challenges that day-to-day secondary education sometimes presents as well as recognising and celebrating success.
I would also encourage parents and carers to engage fully with the school with attendance at school events and via consultations we hold regularly to listen carefully and respond to feedback we receive from families. We want you to feel ever more confident that you have made the best possible choice by entrusting your child's care and education to us. Partnership working with parents and carers is a strength of the school and we rely on your consistent support with areas such as student punctuality, attendance, homework and our expectations for behaviour for learning.
I look forward very much to welcoming you to the school.
Mr A Parkinson B.Sc (Hons) M.Ed M.Sc
Headteacher
---