Tadcaster Grammar School students wear their uniform proudly. We believe it shows that they are a member of our school community and that it is one with the highest of standards. The uniform promotes positive behaviour and supports the staff in the classroom and around the school. It reflects the school's heritage and supports the equality principles that lie at the heart of a gender neutral uniform.
Our uniform aims to identify students with the school and ensure students are aware of their status as representatives of the school. We hope it promotes a sense of community and belonging to the school, while engendering a sense of pride in, and loyalty to, the school. It should enable students to feel equal to their peers in terms of appearance, not discriminate in any way and promote fairness and equality.

School Uniform Policy

Uniform Upcycling Project
Uniform can be purchased from our official uniform partner, APC Clothing Ltd, based in Tadcaster. More details are below.
Tadcaster Grammar School uniform consists of:
Blazer – blue with crest
Skirt – plain, dark grey, pleated, just above the knee (no tight fitting, pencil or lycra/stretchy material – should not be rolled at the waist)
Trousers – formal dark grey (not black), standard fitting (no jeans or skinny-fit)
Shirt/blouse – plain white, long or short sleeved
Jumper – dark grey, v-neck, unbadged
Tie – school tie, striped with House colours, Year 11 with crests
Tights – navy or black
Socks – plain, dark
Black shoes – low safe heel, no boots, trainers or canvas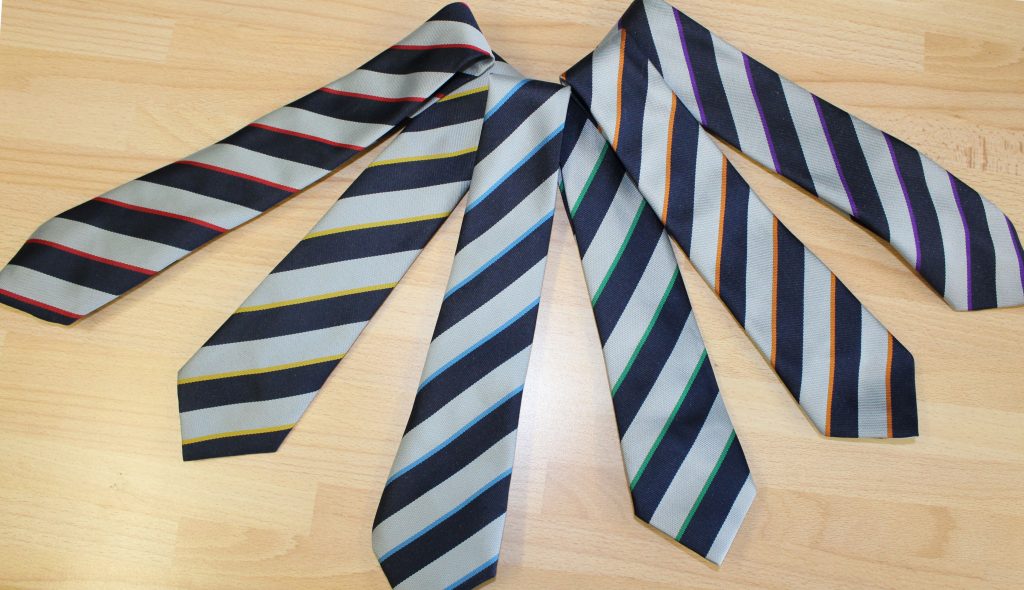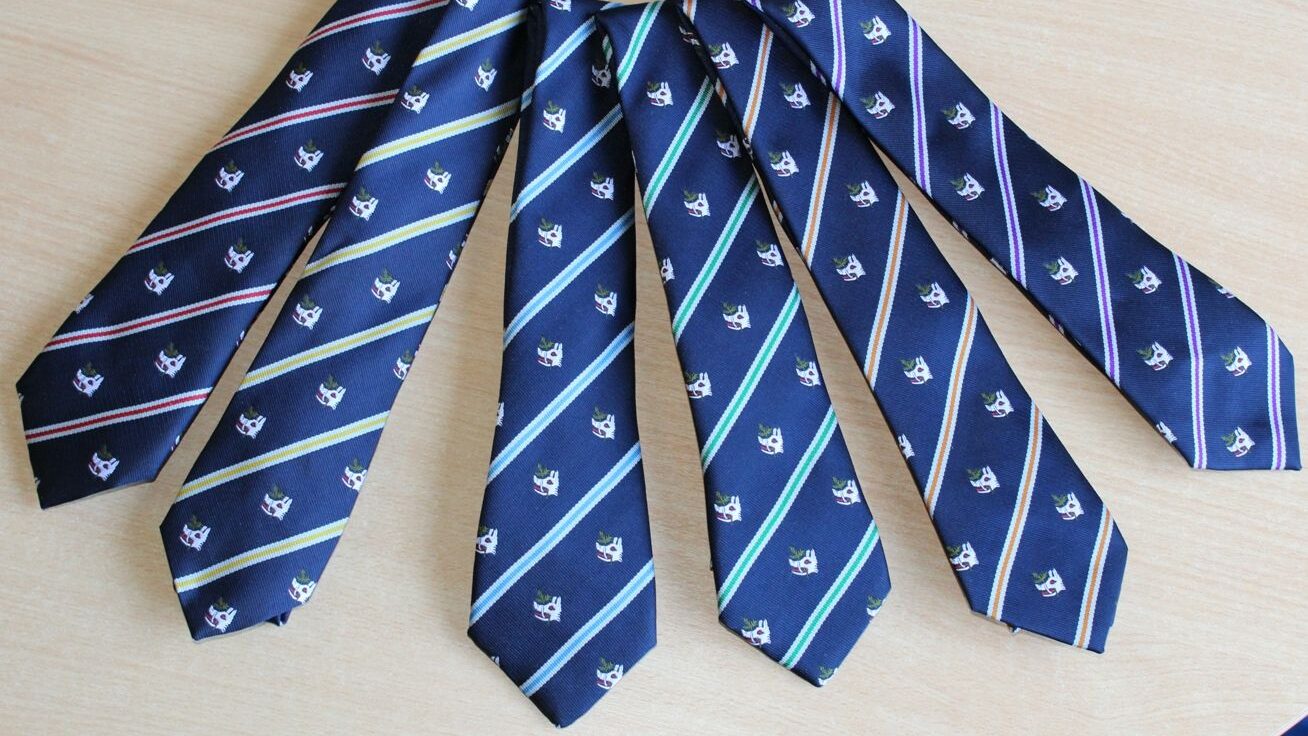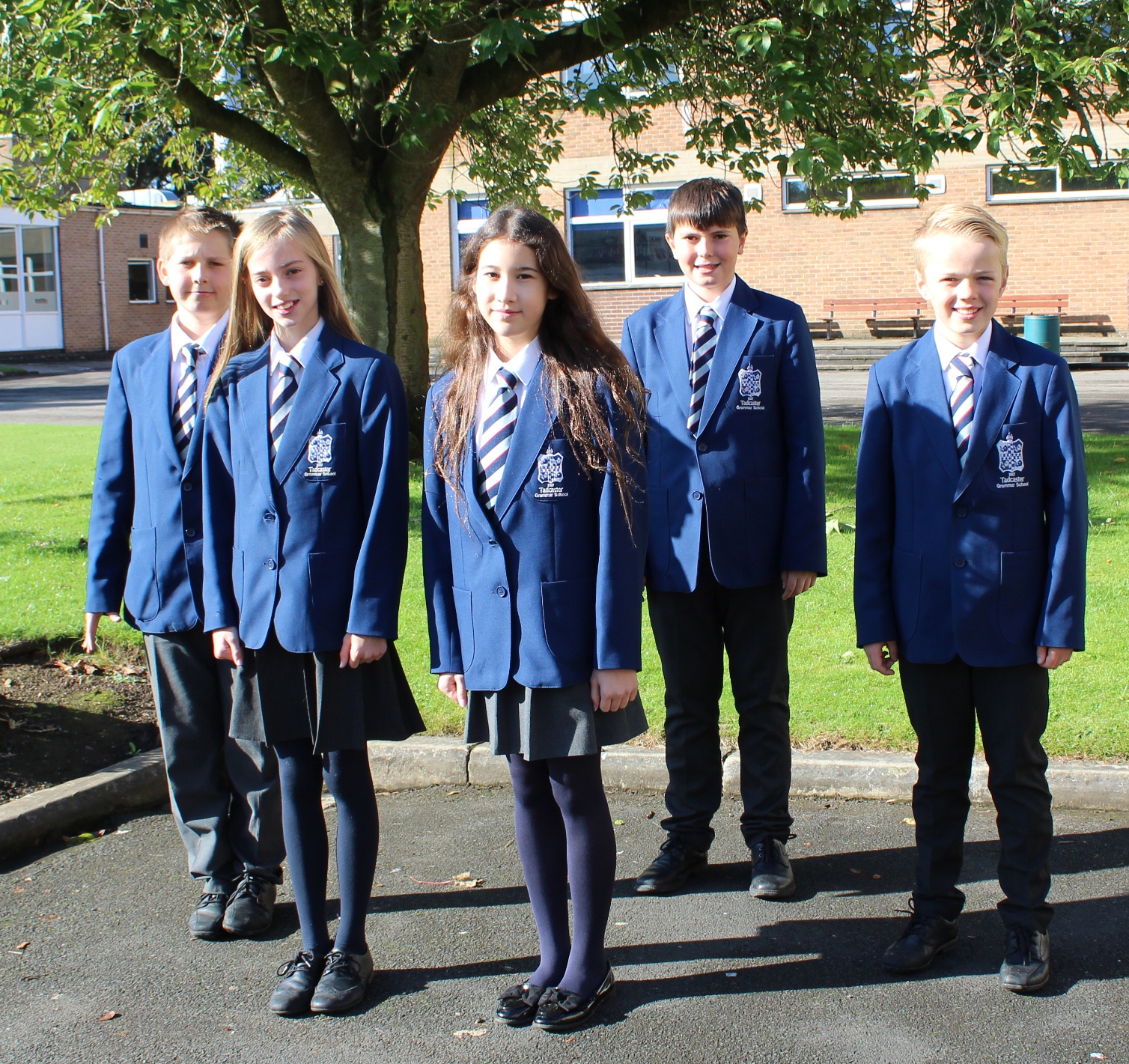 Examples of acceptable footwear: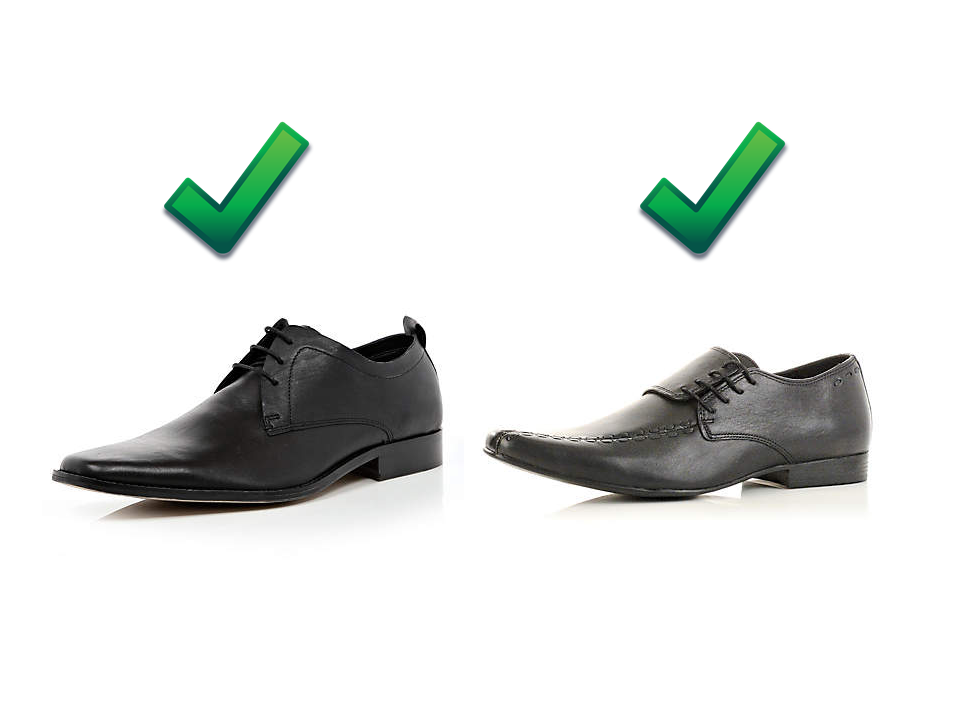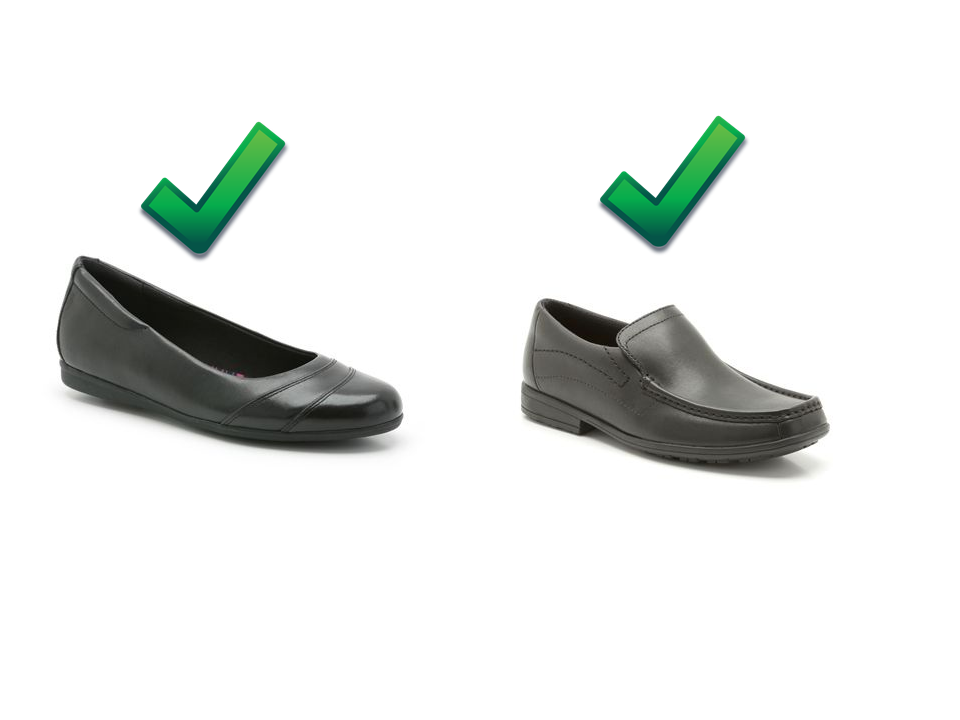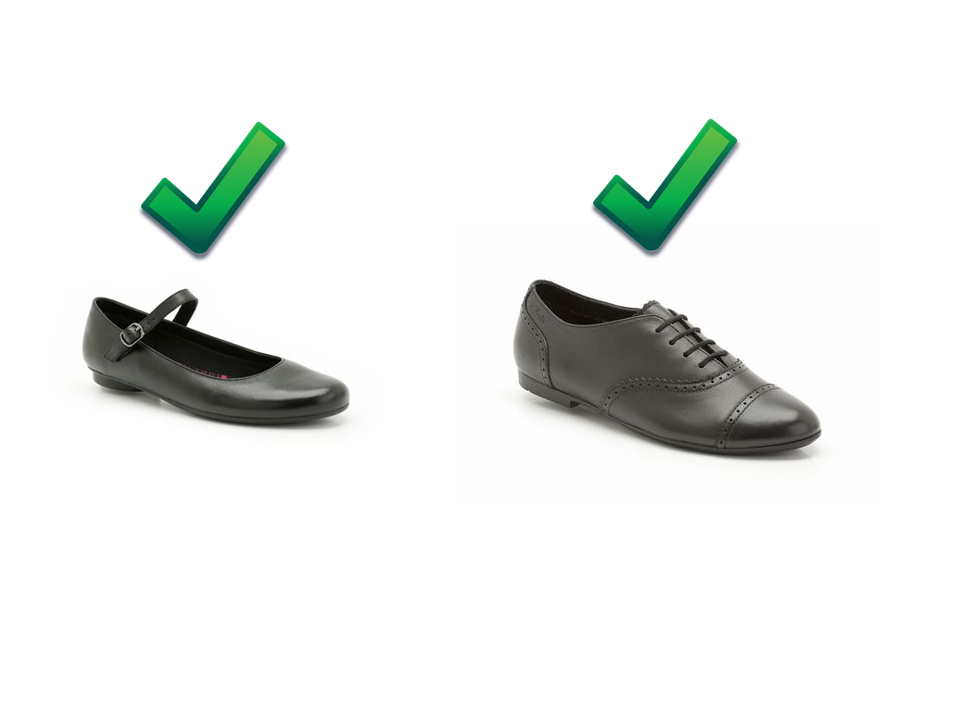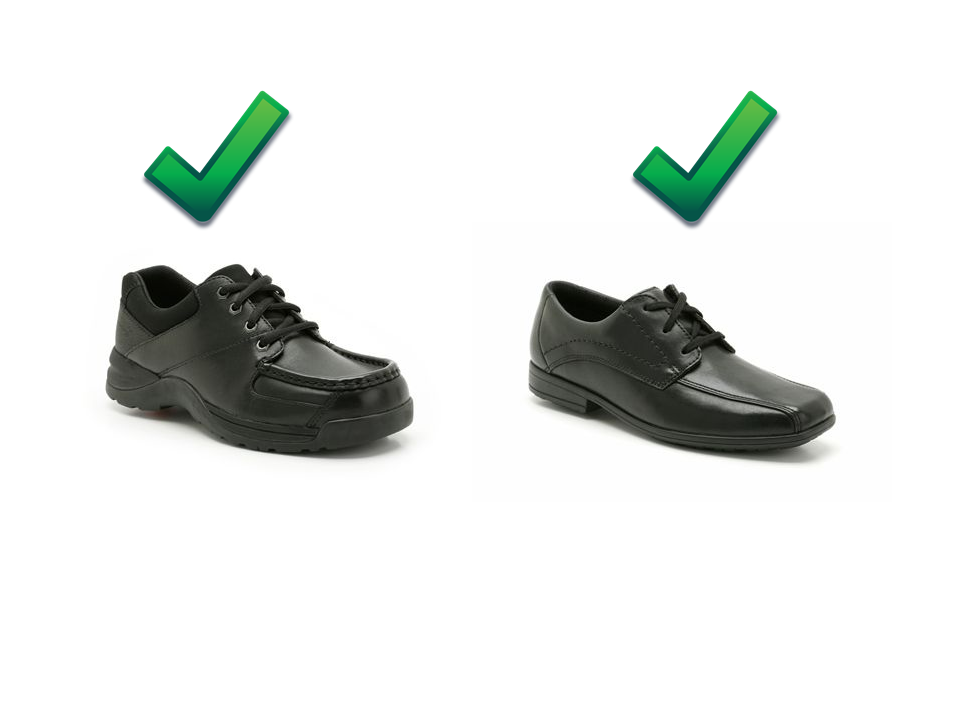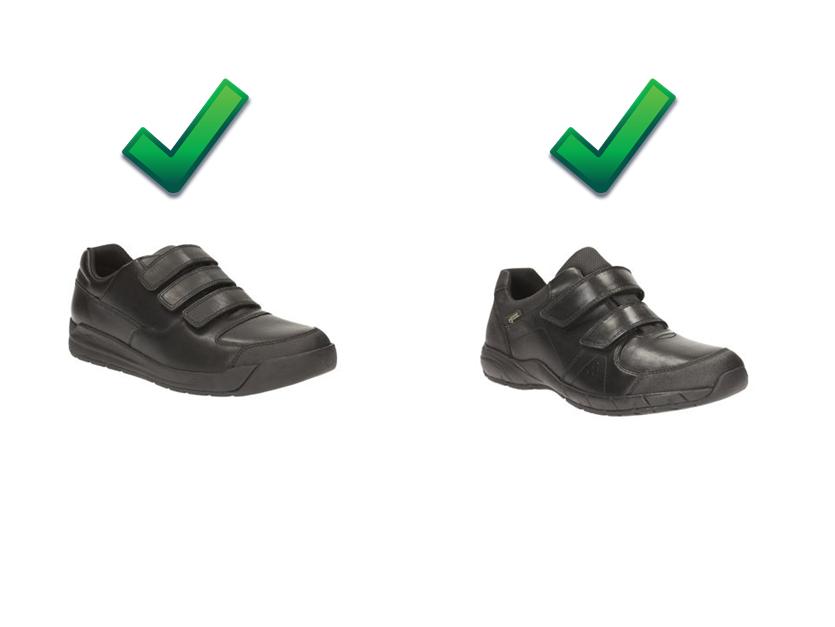 Examples of unacceptable footwear: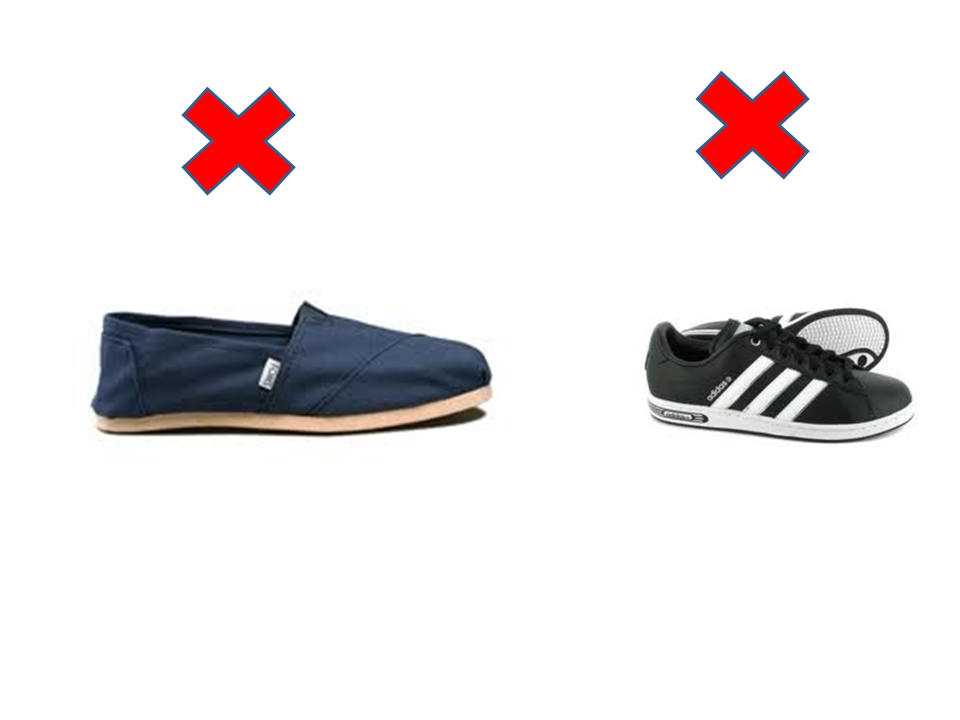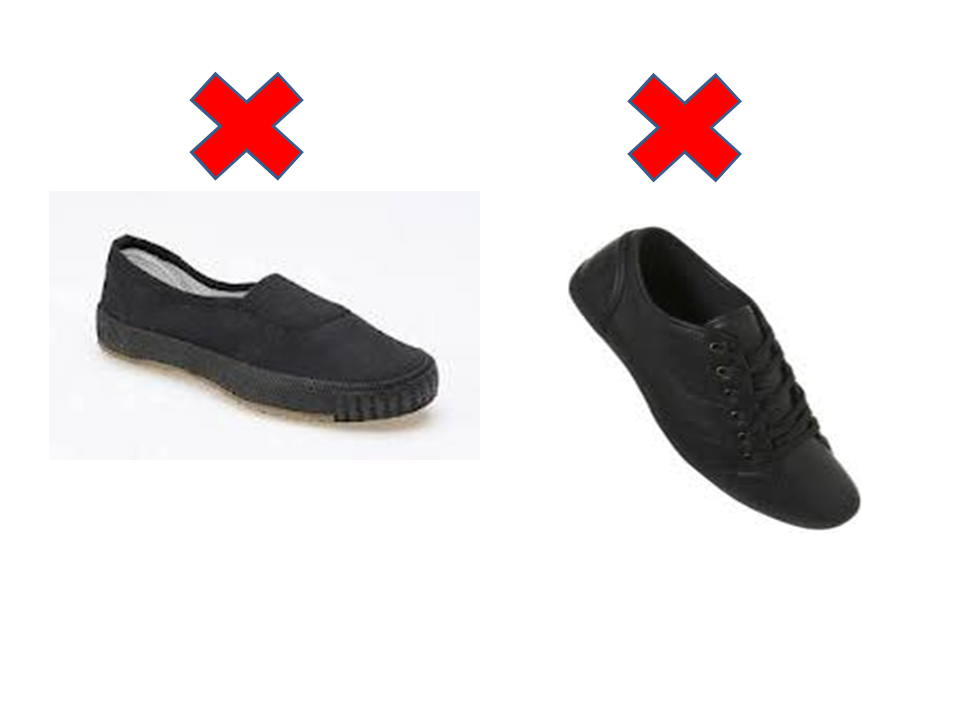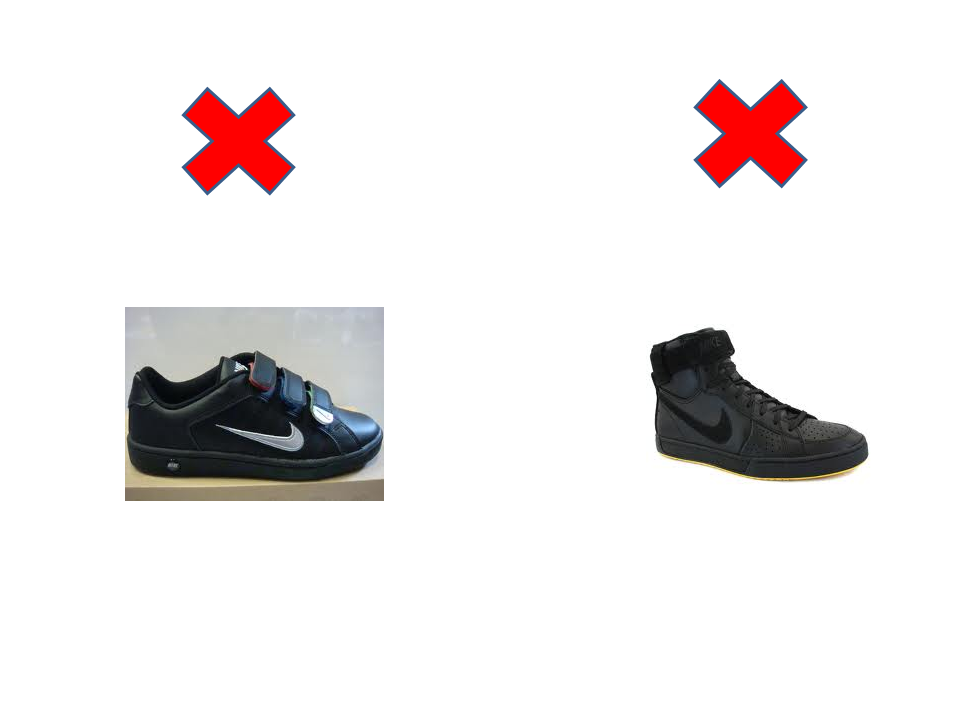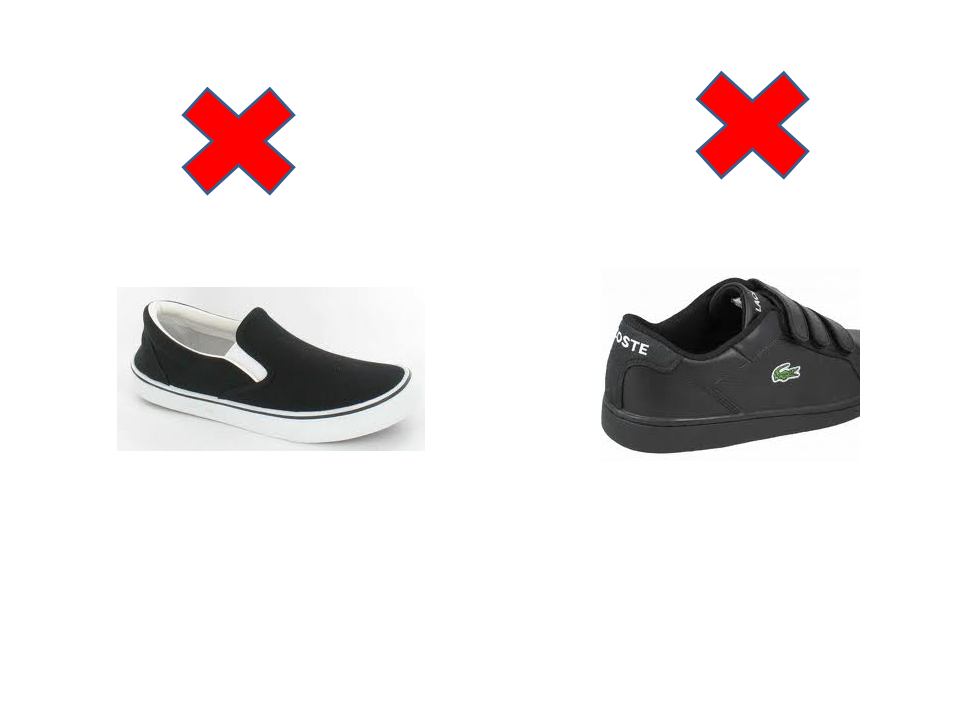 PE Uniform:
The following items are required by all students and should be brought for every PE lesson in a suitable bag: white ankle socks, trainers (suitable for physical activity), hair bands for tying long hair back (girls AND boys), football boots. These items are optional, but highly recommended: shin pads and gum shield.
Girls:
White TGS polo shirt

Navy gym shorts OR skort (unbranded)

Navy leggings

Navy football socks (unbranded)

Navy TGS hoodie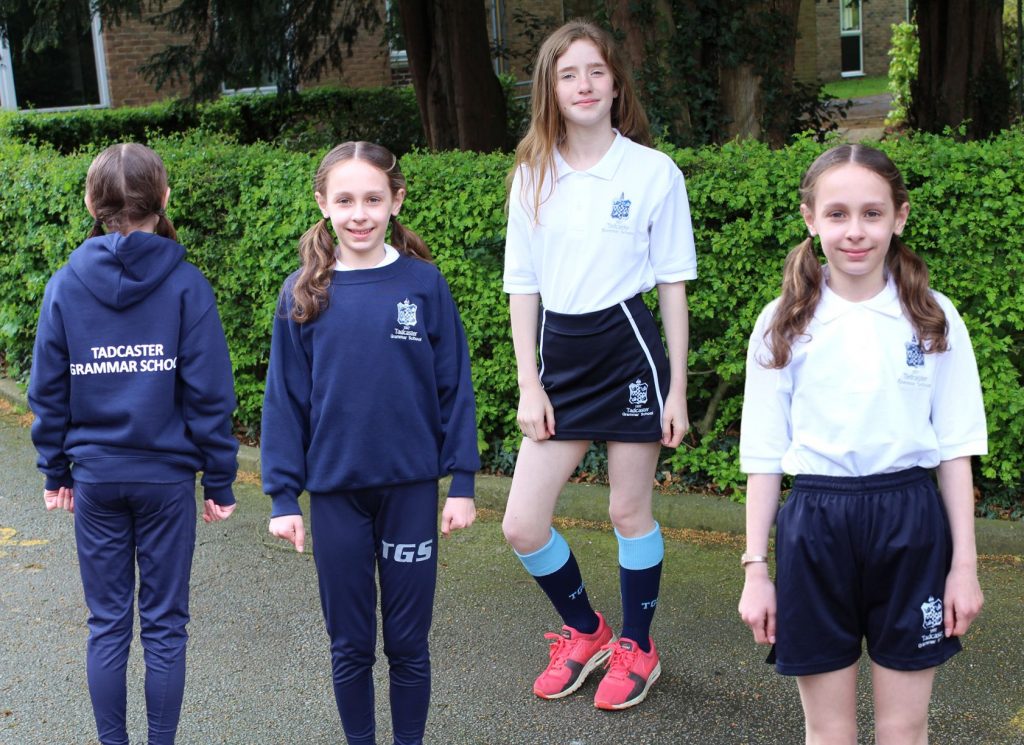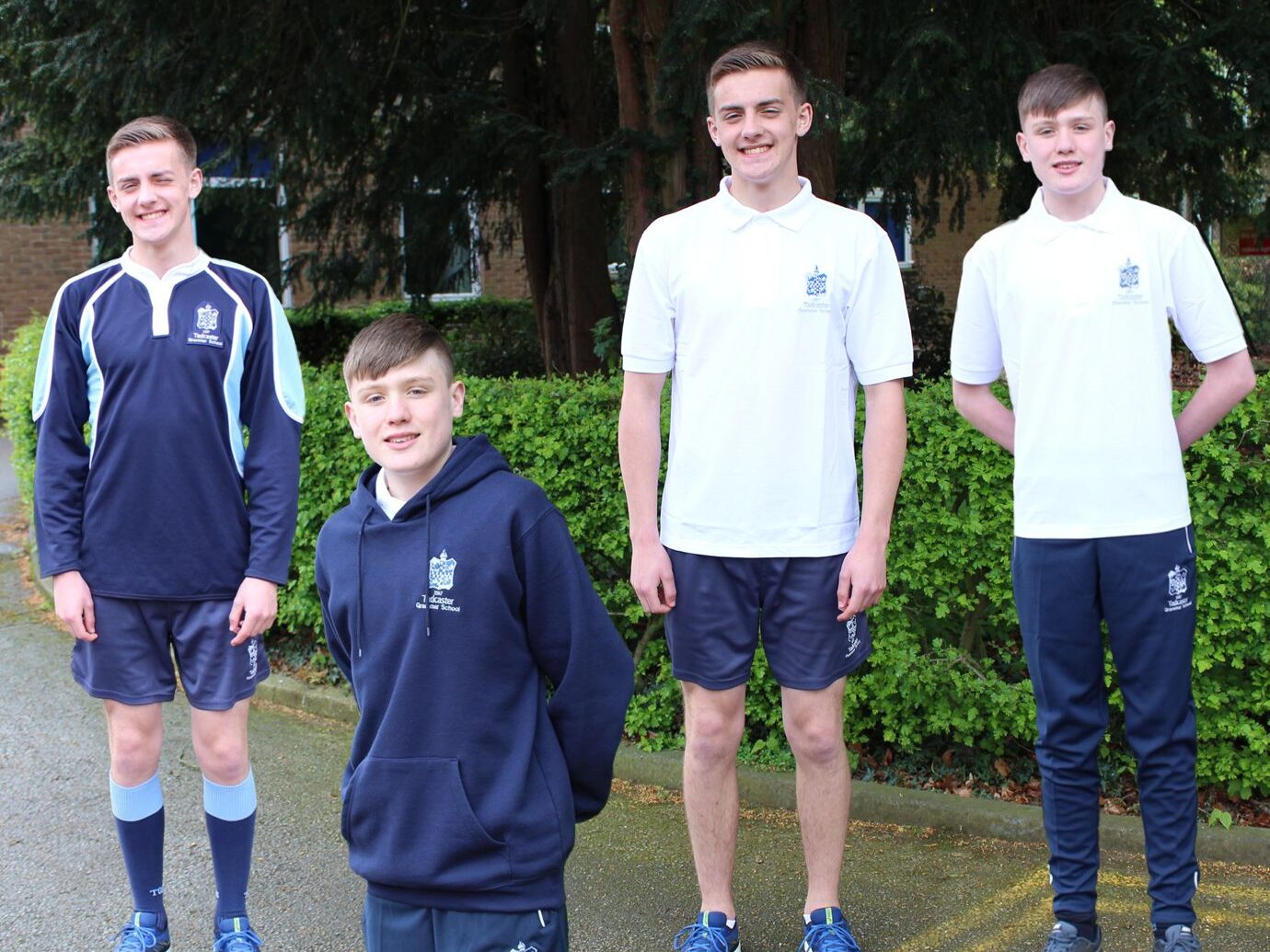 Boys:
White TGS polo shirt

Navy shorts (unbranded)

Navy jogging bottoms

Navy football socks (unbranded)

Navy TGS hoodie
Outdoor wear:
Plain dark coloured outdoor coats only: no hoodies, denim, leather or sweatshirts
Navy or black scarves only
Plain black belt
Hair:
Any colouring should be of a naturally occurring tone. The style and length should be sensible and appropriate for school. (No shaved haircuts below a 'number two'.)
Jewellery:
One plain ring may be worn
Plain watch
Small gold or silver stud per ear (not jewelled) only in the lobe of the ear
No facial piercings are allowed.
All jewellery, other than that stipulated, will have to be removed, and confiscated. Students who fail to remove jewellery will face sanctions.
Make-up and nail varnish is NOT allowed in years 7, 8 and 9. Discreet make-up is allowed in year 10 and above. No nail varnish.
Our official uniform partner is APC Clothing Ltd, based in Tadcaster.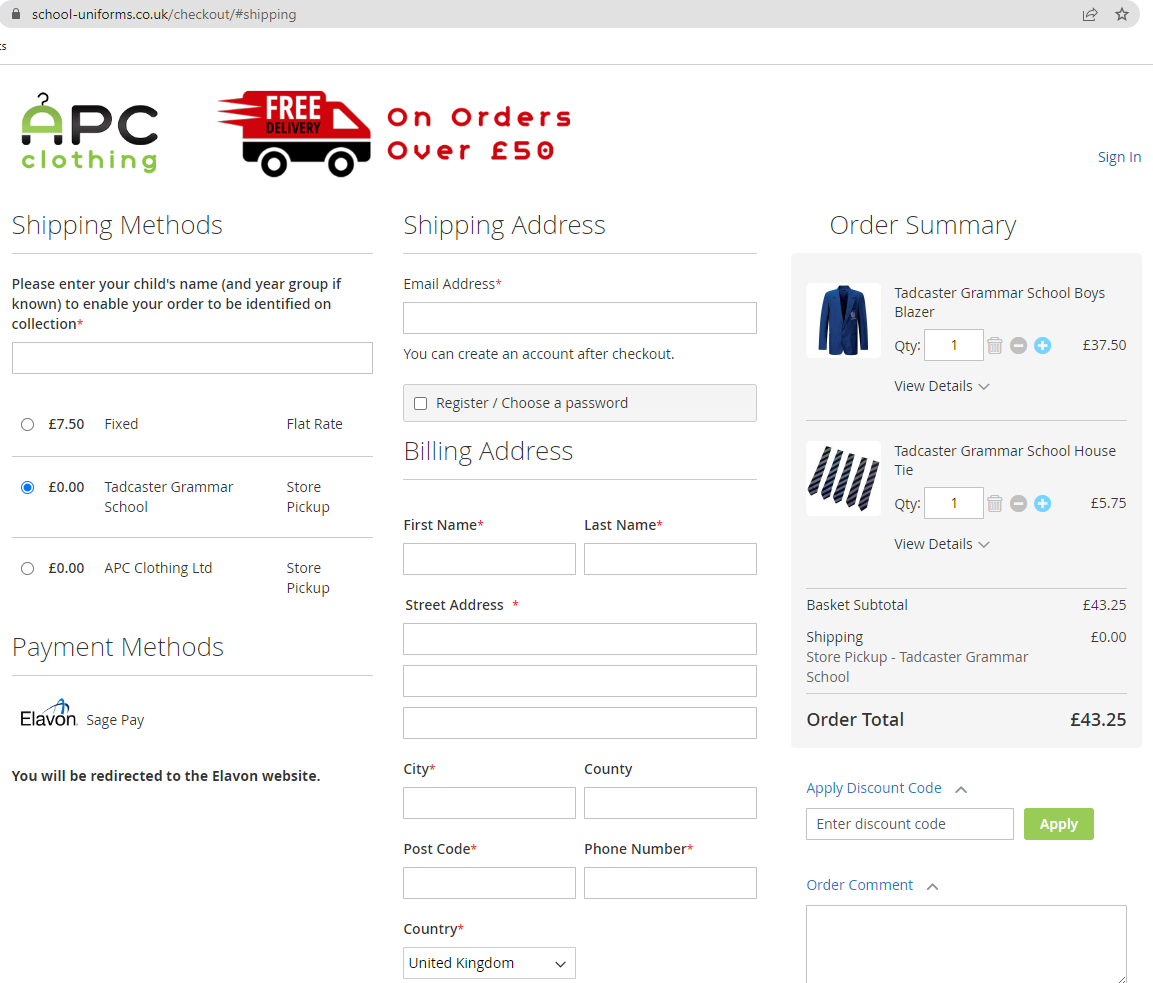 You can buy uniform at their shop: at Unit 6A Guardian Park, Station Road Industrial Estate, Tadcaster, LS24 9SG.  If you need to try items, to ensure dedicated customer service, please book an appointment with them on 01937 833449.  
All uniform items are also available to purchase online:  https://www.school-uniforms.co.uk/find-your-school/tadcaster-grammar-school.html
If ordering online you can choose from home delivery (fixed delivery charge of £7.50), collection from store, or NEW for 2023, standard stock items can be delivered (free of charge) to school  for your student to collect.  Please allow at least 2 working days for this service. NOTE: any non-stock standard items will take longer than 2 days delivery.
---